Happy New Year and may God continue to bless you.

***MARK YOUR CALENDARS FOR UPCOMING EVENTS:****

JANUARY 19 - The Experience is an Open Mic with a Christian Twist. Hosted by Angelica. Open Mic Every 3rd Sunday.....Sign Up begins @ 6pm.

JANUARY 25 - Please Join Us @ Our Ladies Seminar starting at 9AM. Hosted by Pastor Linda Martin.
LOOKING FOR A UNIQUE WAY TO SERVE GOD'S MIRACLE CHURCH? If you have a Facebook or Twitter Account YOU can help spread the word

Check out God's Miracle Church Sermons

"A supernatural church composed of supernatural people laboring together with God doing supernatural things."


FRIEND Our Church (GMC)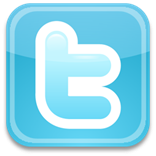 FOLLOW GMC4ME
GMC4ME Photostream
FOLLOW GMC BLOG